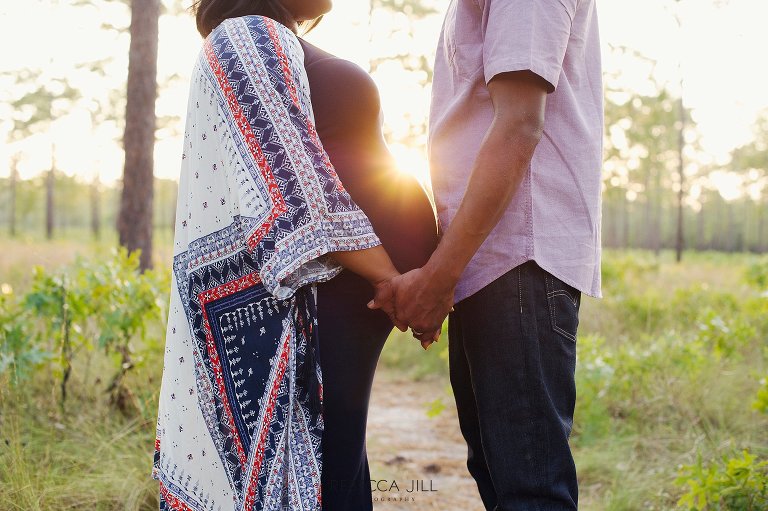 This is Part I of a three-part series on Maternity, Newborn, and Family Photography
You are pregnant for the first time, the growing belly, the excitement, the never-ending research, the butterflies, the equal parts overwhelming love and nervous anxiety for the unknown. Time is like walking through molasses, every day an eternity, because you want nothing more than to meet and hold the person you've been growing inside of you (and honestly, also for the sore hips, cravings, and exhaustion to subside). You imagine meeting your baby for the first time. What will your baby look like? What will it feel like to become a mother? Will you feel bonded immediately or will it take time? You are floored by the miracle of life – floored that LIFE is growing inside of YOU. And while you can't quite verbalize it, and apart from the physical changes, something else has changed inside of you, your emotions, your feelings, your understanding of life. You are now a different person than you were before.
Preparing to become a mother, a father, a parent, is a journey in and of itself. The preparation can be blissfully consuming as you scour Pinterest for inspiration to decorate the nursery, search for the best pair of maternity leggings, attend numerous OB or midwife appointments, read endless books and articles of pregnancy and parenting. This also includes researching and booking your favorite maternity and newborn photographer.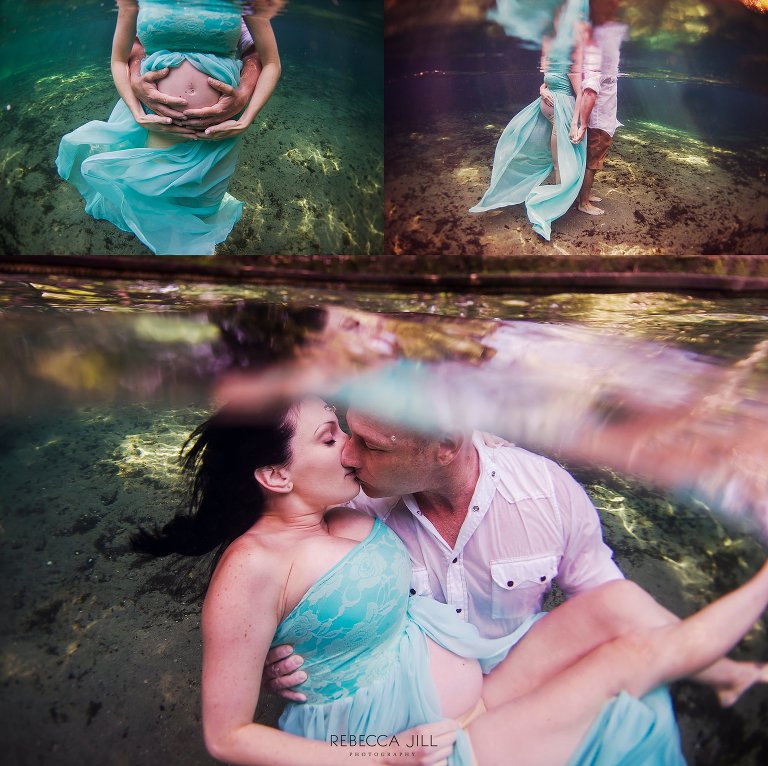 Quality artistic photography of you, your growing bump, your new baby and your newly formed family of three (or more if this is not your first baby), is one of the most important purchases you will make when welcoming your new baby into your life. Custom portrait photography is what you pass down to your family, to your children, and eventually to their children, who will want to see what their family tree looks like. Time passes by so fast that your baby changes so quickly and often you look back on images and wonder: "Wow! My baby was so tiny!" And then you look in the mirror and feel your own mortality. Every day you get older and your baby gets older and grows into a toddler, a little kid, a big kid, a pre-teen, a teenager, and finally an adult, just like you once did. The world continues to turn and life moves on. Photographs exist when your memories fade behind the early-morning fog of passed time. Professional portrait photography is a gift to yourself and your loved ones that you will cherish for decades.
So how do you go about finding the right photographer to capture this special time in your life? This 3-Part Series will arm you with all of the information you need to make find the best photographer for you and your family and to prepare for your sessions!

Researching and Planning Your Maternity Session
First off, do it even if you don't feel beautiful. I get it – pregnancy can be physically hard. Maybe you are plagued with morning sickness (which no one tells you is not actually limited to just the morning hours, fun times!), puking, or other digestive issues (ahem). And then there's the weight gain, the stretching, maybe a pinched nerve or pregnancy acne (which I had with both of my pregnancies, more fun times!). BUT, you are growing life! You are a vessel from which a new soul will emerge into the world. You are glowing with the life-giving super powers that only the most powerful of super heroes have. You are to be celebrated and held up in reverence. And even if it doesn't feel like it on a day-to-day basis, pregnancy is fleeting and temporary. You will be pregnant for such a small percentage of your life, and when it's over, it's over. Even if you have more children, that pregnancy will be different, you will feel different and it will represent a different time in your life as you will also be taking care of another child and you won't be able to slow down as much and revel in the pregnancy or be as pampered. So just do it even if you don't feel beautiful. Your photographer should work with you to make you feel as beautiful as possible – help you decide what to wear to get the look you want and bring out all of your natural qualities while highlighting your growing bump. After your baby is born, you will look back on your maternity images, reminisce on your pregnancy, smile, and be grateful you had them taken.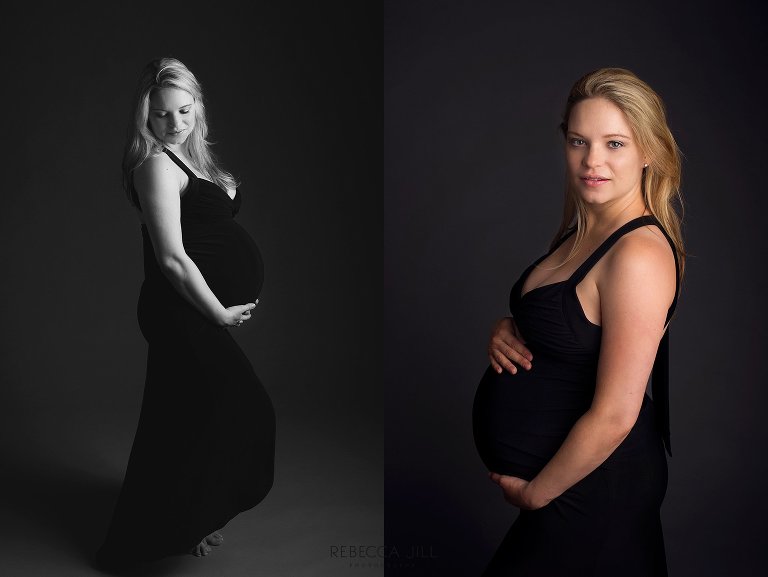 Style, Style, Style. One of the most important things to look for when searching for a maternity photographer is their style. Every photographer is an artist. They approach sessions with their own vision and they use different camera gear and lenses, which affects the look and feel of the final product. A photographer's website is the best way to determine what their style is. The images seen in a photographer's portfolio is a good example of the type of images you should expect from your session with that photographer. You should also check out that photographer's Facebook business page or Instagram account to see their latest work. Do you like what you see? Do you like their posing and use of light? Do you like the locations used? What about the editing and processing of the images? Are the images airy and bright with pastel colors or are they dark and moody with deep shadows and rich colors? Which do you prefer? Can you see yourself in these images? Which style brings you the most joy when you look at it? Does it take your breath away or leave you wanting more? The last feeling you want to have when deciding on a photographer is "Eh, nothing special but it will do." The images should speak to you and move you.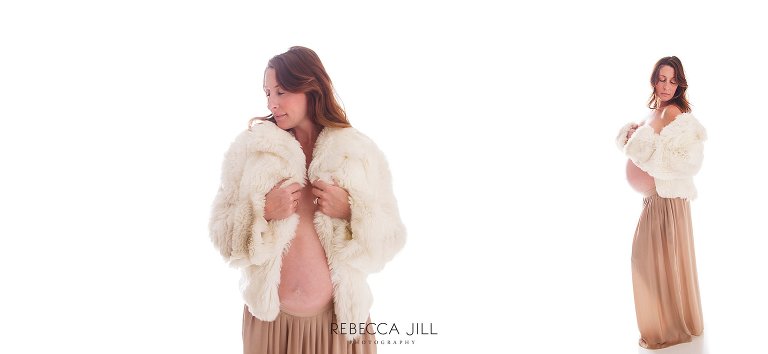 Type of Photography Offered. Related to the photographer's style, is the type of photography the photographer offers and the type of session you envision for yourself. Do you want studio-type images with a solid background? Do you want nude or semi-nude images with purposefully placed hands, arms, and legs? Do you want boudoir maternity images with a sensual feel? Do you want outdoor images in nature or an urban area? Do you want underwater maternity images? Make sure that the photographer you choose offers the type of photography you are interested in.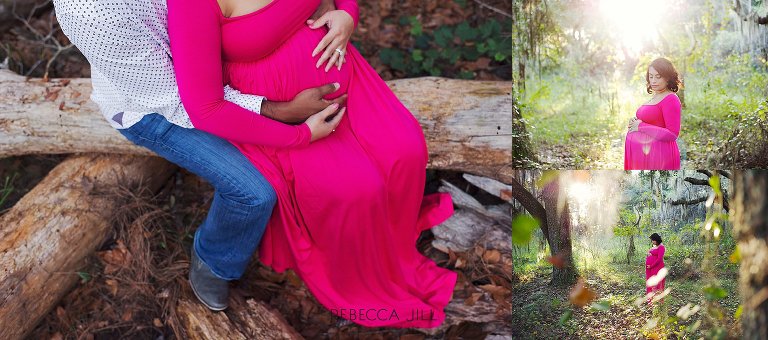 Communicate with the Photographer. Send an inquiry or call the photographer, if there is a number on their site, and get a feeling for their demeanor and personality. Are they funny, silly, quirky, serious, kind, welcoming, loud, soft spoken, a good listener? What resonates with you and compliments your own personality?  Do you connect with them and feel comfortable being able to communicate what you would like from your session?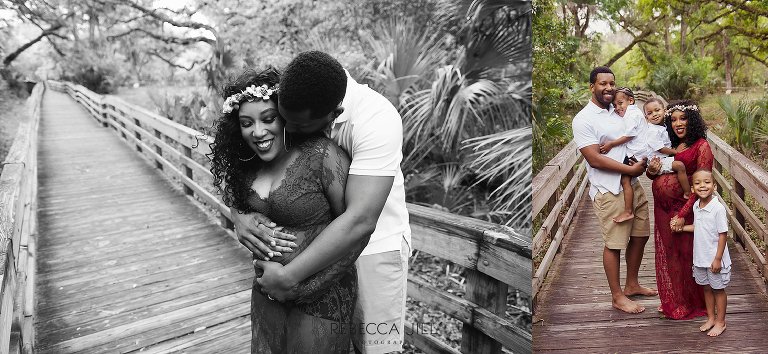 End Result + Products Offered. When researching photographers, you should have an understanding of what you want as the end result of the session and what you plan to do with the images. Some photographers are full-service custom portrait photographers and focus on offering an unbeatable experience, high-quality heirloom wall art and albums, and will come to your house to help you decide what art will look best in the space available. Some photographers sell or provide the digital files from the session so that you do your own ordering and printing from consumer labs. Some offer beautiful keepsake print boxes filled with high-quality and museum-grade matted images from your session. There is a wide range of options and possibilities. Decide what is important to you and what you would like at the end of your session. If your main goal is to walk away with low-resolution digital images to share on Facebook, I challenge you to dig a bit deeper and think of the long-term enjoyment of these images. Ask yourself, are these images for other people or are they for me? Would I get more joy out of only sharing these images on social media or proudly and beautifully displayed in my home where I get to look at them every day?  Or to have an heirloom quality album that will last for generations to keep in my child's keepsake box?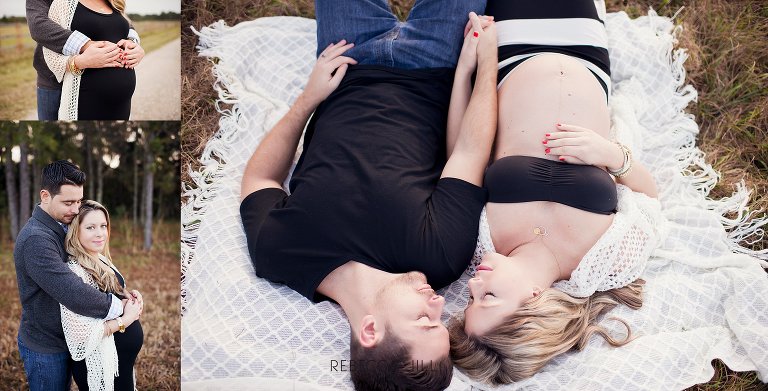 Investment. I would love to say that you should choose your photographer without looking at how much they cost – but that's unrealistic and silly. We ALL have budgets, regardless of what they are. Some photographers have a flat rate so that the session fee and digital files are included for one fee. Other photographers charge a session fee to book and then you purchase what you would like to order a la carte or in collections at an in-person ordering session or after the photographer sends you the on-line proof gallery. My main advice is to look at custom portrait photography as any other large household purchase – similar to buying a large flat-screen TV. You research, you look at your options, you decide what you want, and then you save up for it. Most larger purchases can be saved for simply by cutting back on things like Starbucks, eating out, manicures/pedicures, and those new absolute-must-have shoes. It all adds up. What is more important to you? A larger tv or an investment in art for your home, in your family, and in your heritage? The old adage, "you get what you pay for" rings true in the photography world. Cheaper is not better. Look for experience and quality and those running professional businesses and not hobbyists.
Now that you've chosen a photographer, it's time to plan the session!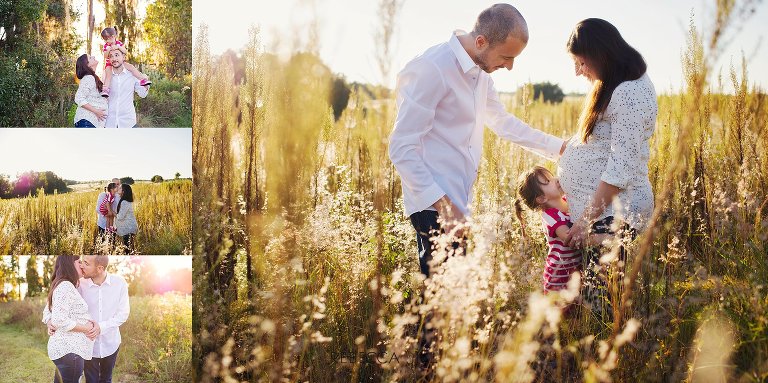 When is the best time to have maternity photographs taken? In general, your maternity session should be scheduled between 32 and 36 weeks of pregnancy (or earlier if you're pregnant with multiples), to ensure that you have a nice round belly but are still comfortable getting around, including getting down to and up from the ground. Scheduling your maternity session around this time usually beats any major swelling and the chance that you may deliver early, which does happen! I had both of my children in the 38-week range and swelled with my second starting around 36 weeks. Also, you never know when you might be put on bed rest! When this happened to one of my clients, we moved her maternity session into her hospital room – not what was originally planned but the images turned out beautifully and captured her bump just the way she had hoped!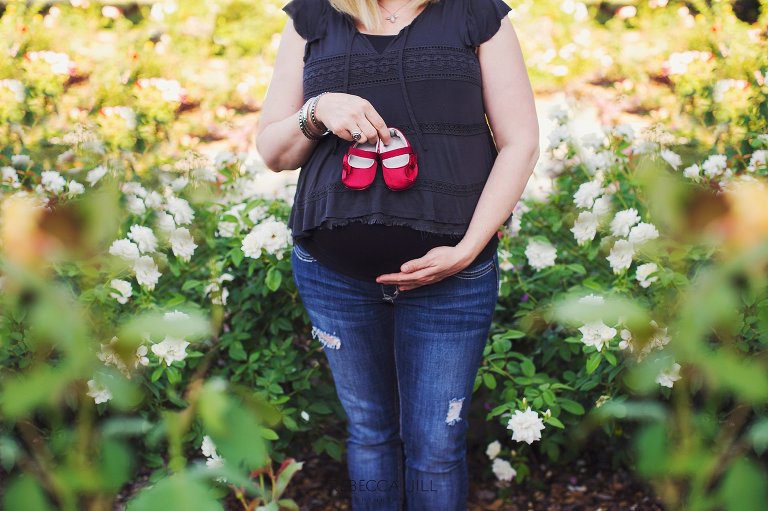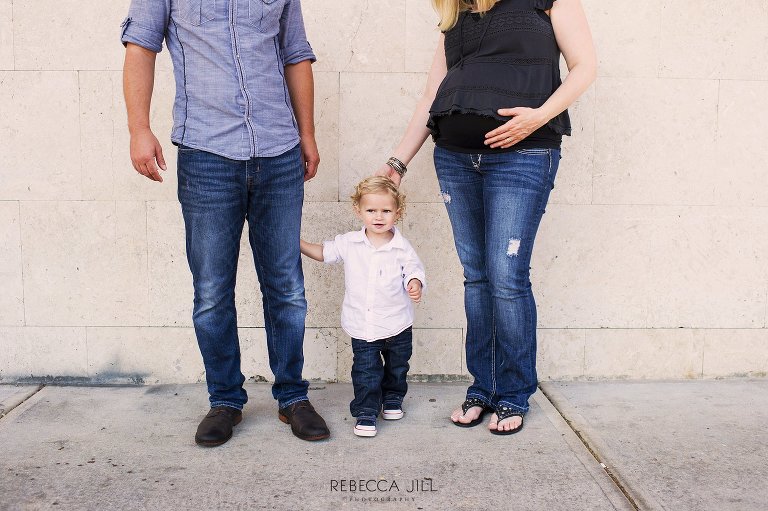 Collaboration. Once you book your photographer, you can begin discussing the details of your session with your photographer. Do you want a vintage feel or a modern/urban feel? Do you want playful images eating ice cream on the floor in your kitchen or do you want to feel like a goddess in a sheer flowing gown with a flower crown in a field of tall grass? Your photographer should be able to give you pointers on what to wear and where to shop for what you're interested in. There is nothing wrong with browsing Pinterest for inspiration, but it's also important to remember that you chose your photographer for their vision and style, and you should trust him/her to do their creative and artistic thing and create beautiful images based on what you've discussed and not try to duplicate or copy other images you see online.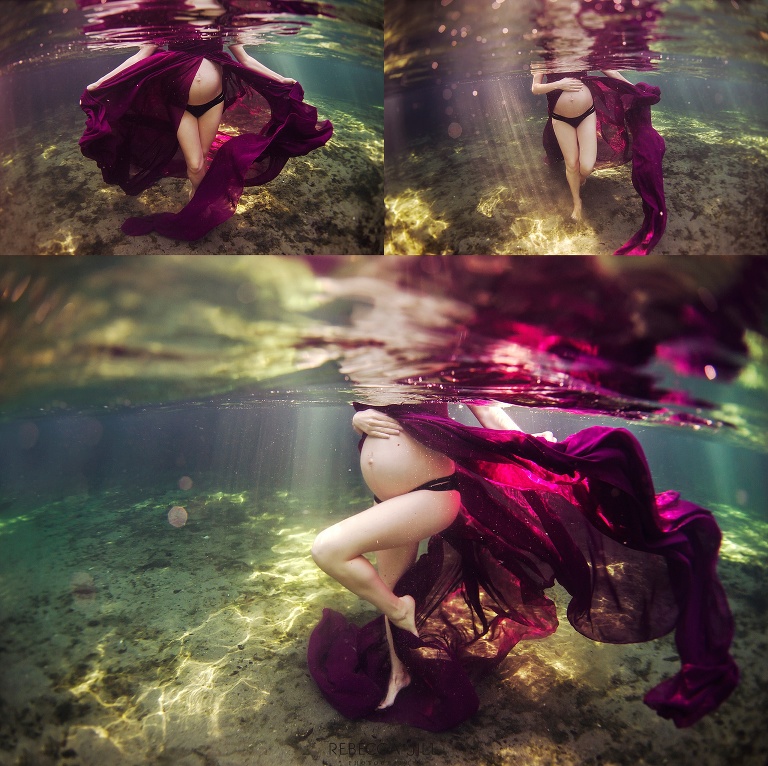 Session time! Once you have the details of the session worked out and you've found your perfect outfit, you can just sit back and wait excitedly for your session. Make sure you feel your best, perhaps have your nails or book professional hair and makeup artists the day of your session. Be well rested, eat, and be hydrated so that you don't overdue it or wear yourself out at your session (especially if it's hot outside!). You are pregnant after all ☺ But most importantly, enjoy yourself and have fun!